Nicola Carroll has had a midlife career reboot after a full career in the corporate world. Her passion for art and architecture began in Barcelona, continued when she returned to college as an empty nester, resurfaced and found its sweet spot in Artful Tours, an art and historic themed walking tours business, covering everything from the Normal People tour to The Forgotten Women of the 1916 Rebellion. Where do we sign up?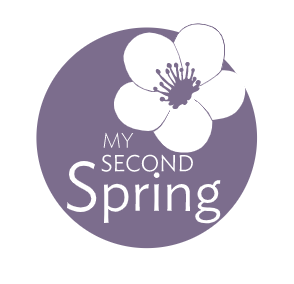 I'm Nicola Carroll, I'm 54 years old (just!) and I'm a Dubliner.
1. You have had a midlife career Reboot after a successful corporate career.   Where did you find the inspiration – and the confidence to do that?
I studied history and politics in Dublin in the 1980s and couldn't get out of the place fast enough!  So off I went, as so many Irish did, to seek my fortune in far-off sunny Spain.  I loved Barcelona and it was there I nurtured my interest in art and architecture.  I always thought that my interests in life could never also be my job – not until mid-life that was.  I suppose it was a combination of being an empty nester (apart from my adorable and adored golden retriever Kobe) and the financial freedom that allowed me, to slow down, take a step back and reconsider my lifestyle.  I had been doing a ferocious amount of long-haul travel with my job and it was having a negative impact on my relationships as well as my health and well-being.  So, I went back to college and studied art history and then contemporary art theory.  I think the time at college gave me the confidence I needed to finally do the qualification in National Tour Guiding and I set up Artful Tours.
2. Tell us about Artful Tours – has it been a long-held ambition to do something like this?
I recently set up Artful Tours, which provides walking and talking tours about history and art in Dublin and Ireland. It feels like it is the culmination of all my personal interests and passions.  I feel passionate about making art and history accessible to everyone through storytelling and discussion.  Nothing delights me more than watching how interest grows in our national history and beautiful city by showing and telling people the little known stories that the public art found around the city can tell. At last, I have found a job that I enjoy every moment of!
I tailor-make tours to suit my clients but here are the themes of some of the more popular tours:
Street Art of Dublin
Modern and Contemporary Public Street Art
The Forgotten Women of the 1916 Rebellion
Irish History and Public Statues
Sally Rooney's 'Normal People Dublin Film Locations
James Joyce's Dublin
The best way to book a tour with me is to go to my Instagram account and private message me: @artfultours.  I'm also on Airbnb Experiences: 'Dublin Walk and Talk about Art and History'.
3. Is it easier or more difficult to transition careers at midlife? Are there pros and cons?
It can be easier (you have more time for yourself) but yet more difficult (if your confidence is depleted) to make a change at mid-life.
4. Women are often in a phase of redefining themselves and their roles at midlife – they may be having a crisis of confidence, they might need a nudge – what advice would you give them?
I would recommend doing a course or training in the area you are considering getting into.  Just a short one to start with.  Doing a course gives you time to consider, to ask yourself questions and get some answers.  It prepares you, helps you put a toe in the water, without fully immersing yourself.  It also can provide you with a support group of like-minded people who share your interest.
5. What does your daily self-care look like?
I walk a lot (with Kobe) but also Tour Guiding is a very active profession, which is such a change from my old sedentary working life.  I do a pilates class once or twice a week too – to help with the aul' aches and pains (even if the help is only psychological!)