Where is the Centre of the Art World?  Most people would say the choice is between Paris, New York and London.  I would say the Art World is a flock of migratory birds, landing seasonally, replenishing and then moving on.  Right now it looks like the Centre of the Art World has landed on the small Mediterranean island of Menorca.  Here are just 3 of my reasons for thinking so:
Reason 1.  Hauser and Wirth opened their new gallery on a tiny island called Isla del Rey, in the port of the Mahon, capital of Menorca.  The gallery's island location, in beautifully restored eighteenth century outbuildings of a naval hospital, means that you can only access it by ferry.  The landscape architect is Piet Oudolf and the opening exhibition – until the end of October is of Mark Bradford's work.  There is a restaurant on the island called Cantina which is run by a local vineyard.  There is also a sculpture trail, a biodiverse garden and a beautiful gallery shop selling local handcrafts.   For information on booking a ferry crossing (no admission fee to gallery) and for the restaurant:
https://www.hauserwirth.com/locations/25040-menorca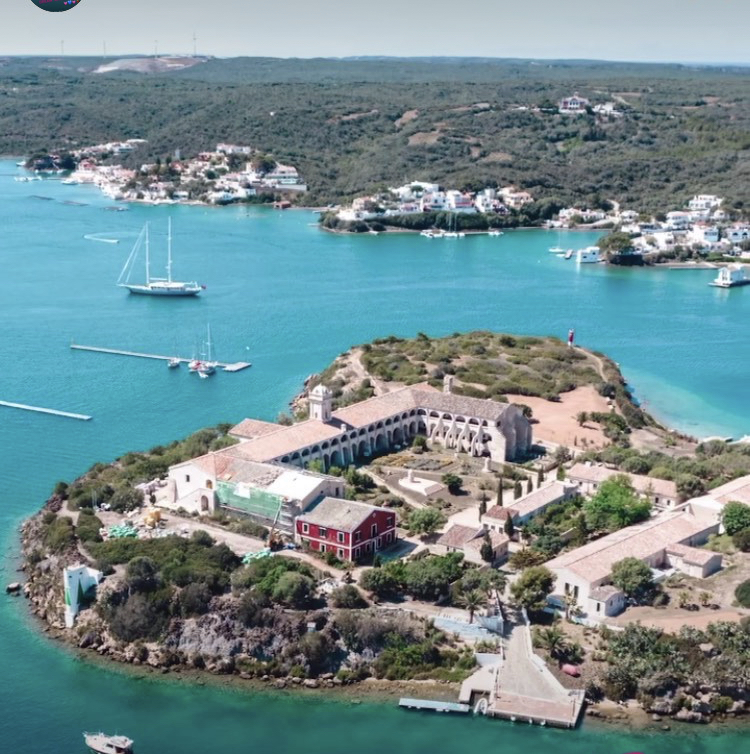 The beautiful Isla de Rey in the port of Mahón can be reached by ferry.
Reason 2.  Encant Gallery at Calle Infanta 20, Mahón.  This exquisite gem of a private contemporary art gallery in the centre of Mahon and is now showing the sublime work of London based artist Piers Jackson.  The gallery is open all year where the owner Elvira, is the beating heart of this wonderful space.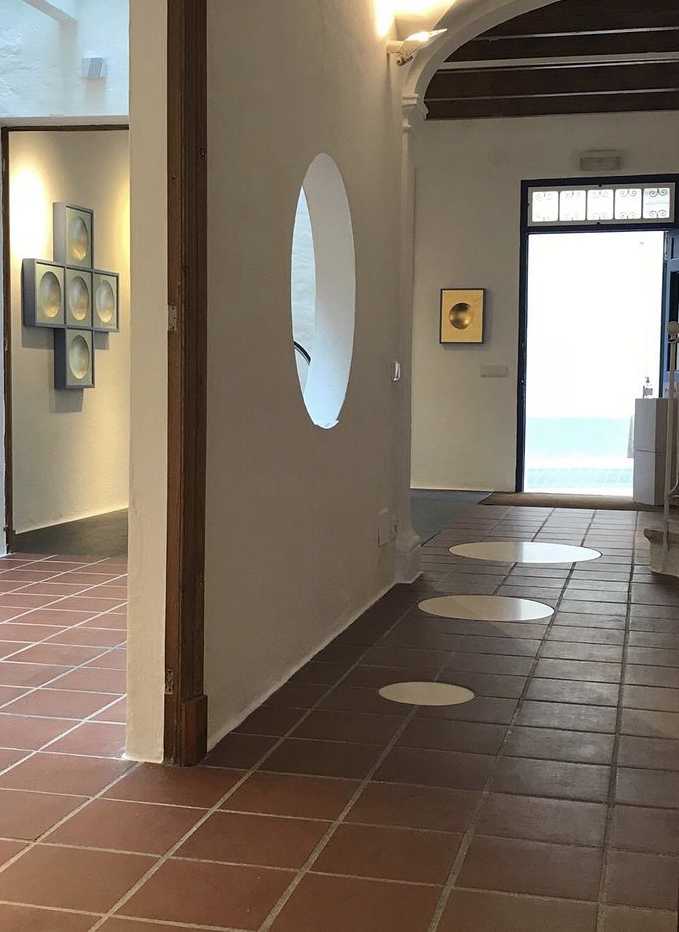 Photo shows interior of Encant Gallery on C/Infanta Mahón
Reason 3.  Art is Trash is a mural painted by the street artist Francisco de Pájaro @artistrash.  Wearing his statement bird feathers in his hair he panted a giant horse on the façade of the abandoned Rocamar hotel in the port of Mahon, along with the statement Art is Trash.  The building is on a corner so the artwork wraps around it – making it difficult to photograph from land but from a boat on the water you can see it perfectly.  This work was welcomed by some but not all locals – perhaps unsettled by Pájaro's statement about art and politics.   There is an exhibition of Pájaro's work using recycled materials in the Space Oximoron in Mahon at the moment.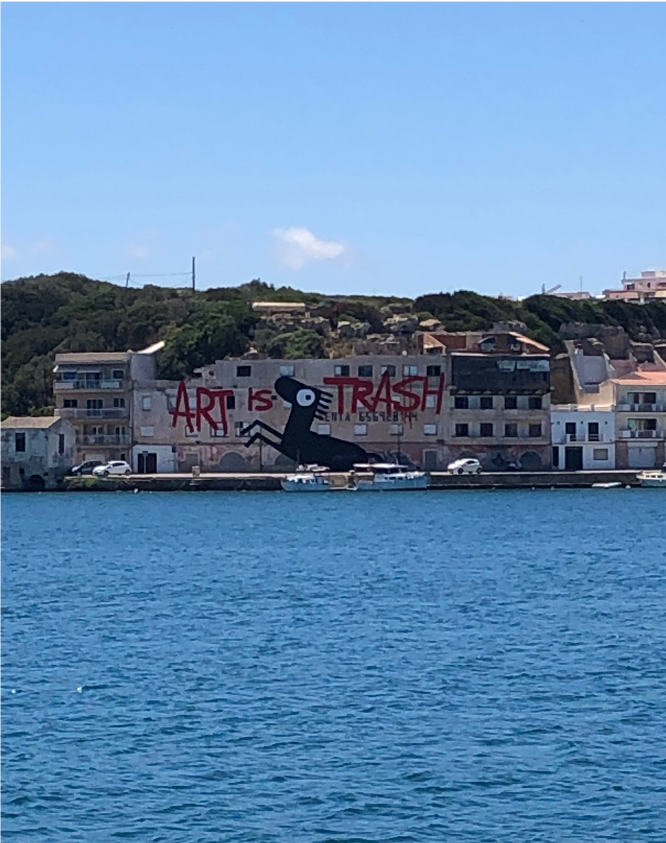 Photo shows Art Is Trash Mural view from the sea in Mahón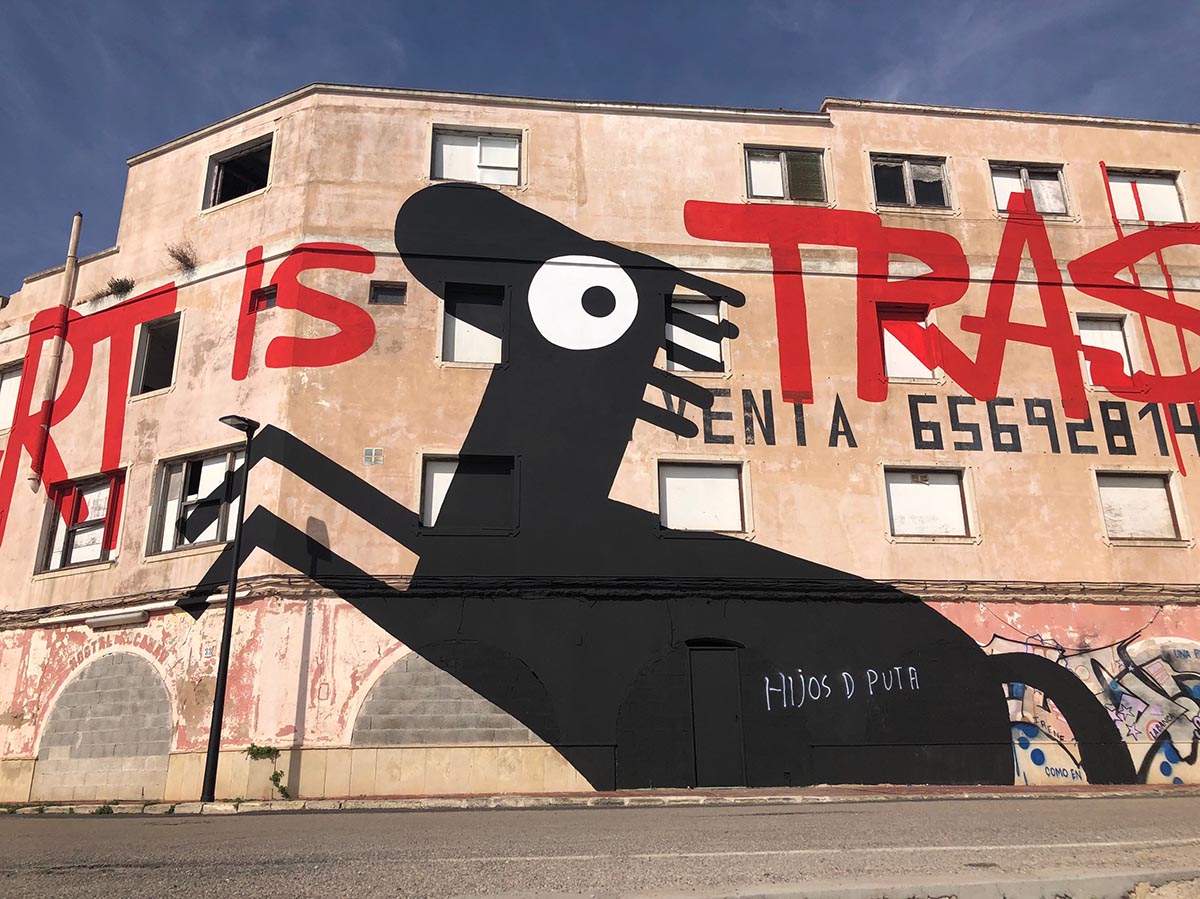 Photo of Pájaro's mural on the abandoned Rocamar hotel