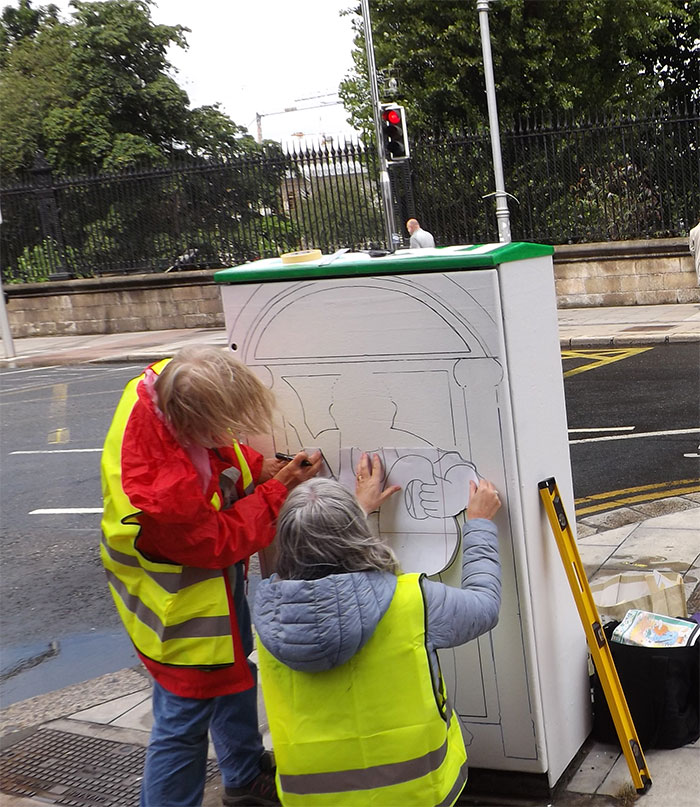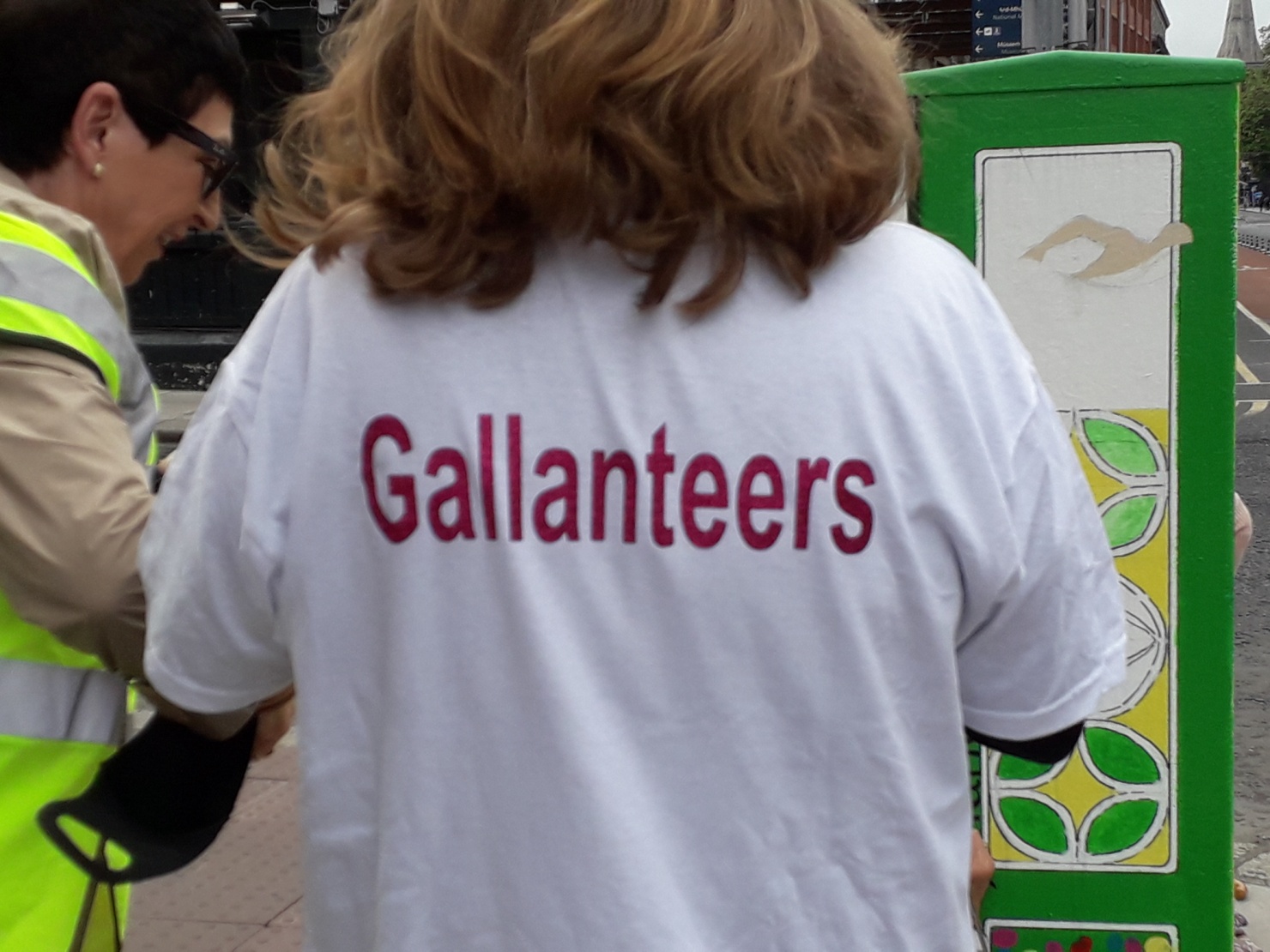 * Gallanteers (derived from Gallery/Volunteers/Musketeers/Gallantry/Bravery)
In a nutshell.
Dublin Canvas issued a call for submissions to re-paint traffic light control boxes in different Dublin streets.  The NGI volunteers or Gallanteers* as we called ourselves for this project came together as a group in April 2021, to design & submit an entry in response to the call. The group had a number of virtual meetings during which a specific control box was chosen.  An image representing the area of the selected box and other submission requisites were agreed, finalised and submitted.
The group was successful with their entry. Painting began on 28th July and because of rain it took five days to complete. Despite the rain, there was much enjoyment by all who participated during the painting. The artwork was completed on 3rd August 2021.
The finished artwork featured on the Dublin Canvas, Instagram and Facebook pages from 10th August 2021.
Values of the Group:
Inclusivity
Collaboration
Women's visibility in art
Making art accessible to all
Passion, Joy & Strength
Creativity & Colour
Volunteer values
Irishness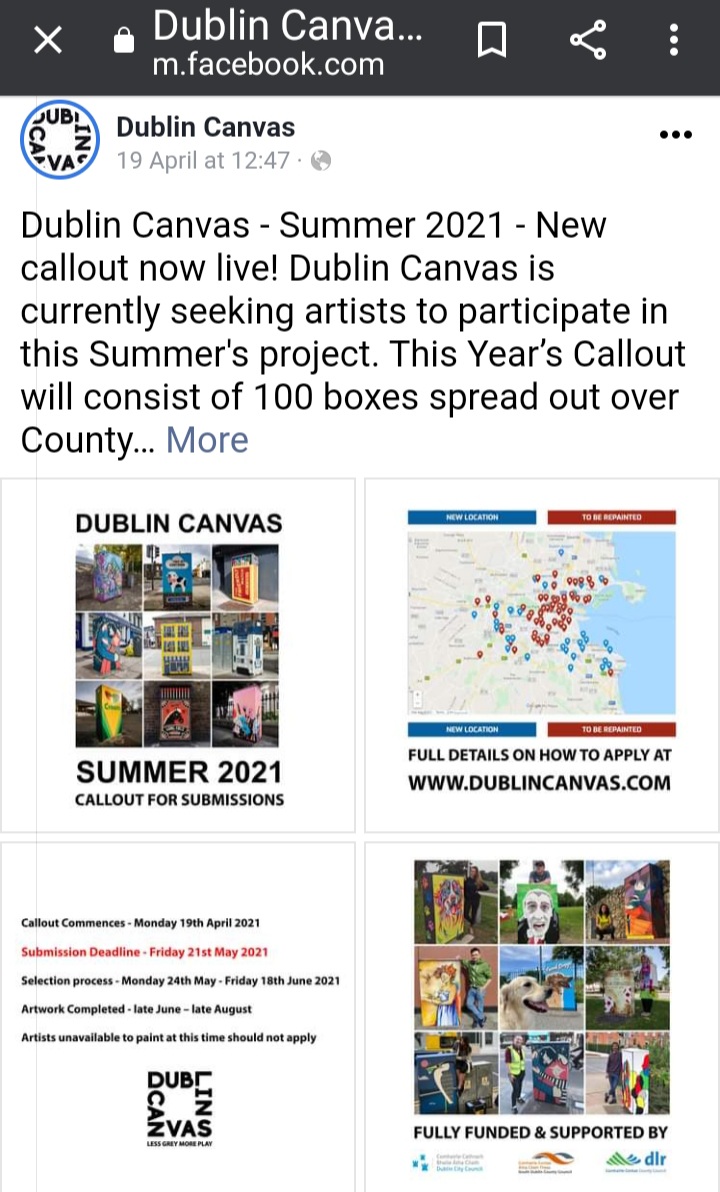 Image 1 image Source: Dublin Canvas Face Book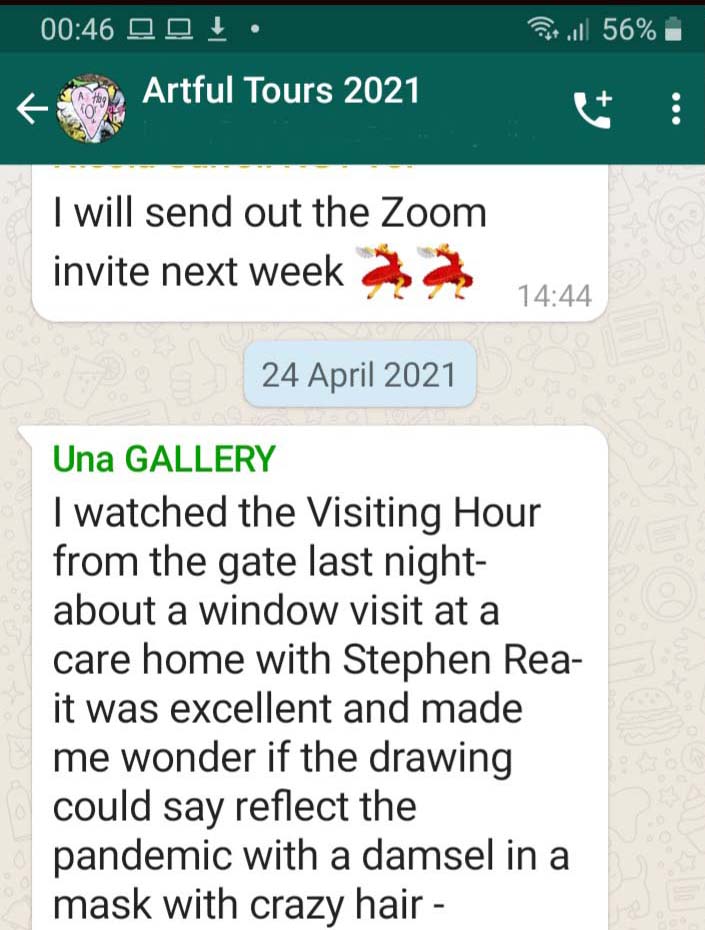 Image 2 (Image Source: Artful Tours What'sAPP)
The idea of getting involved was floated in April 2021 by Una O'Callaghan who saw the Dublin Canvas call for submissions. (Image 1) Nicola Carroll followed up Una's idea by calling a zoom meeting to see if there was group interest in responding. There was great enthusiasm for the idea. The box at Kildare Street was on the list to be repainted and it was targeted as it was near to and within sight of the NGI. Prior to the first meeting, Una put forward an image suggestion: 'a damsel with a mask and crazy hair'. (Image 2)
A number of group names were discussed, but Gallanteers was agreed as most suitable. Nicola continued to act as project manager and set up a Gallanteers Instagram Account.
Three Zoom meetings were held which inspired wonderful group brainstorming and the ideas that arose were then developed by Biddy and Deirdre, two of the artists in the group, after each meeting.   An original image (Image 3) was created by Biddy based on Una's initial concept.  This image was further expanded with Georgian detail, the use of all four sides of the box and other features by Deirdre. (Image 4)  It was also decided to include a panel of thumbprints from all the volunteers.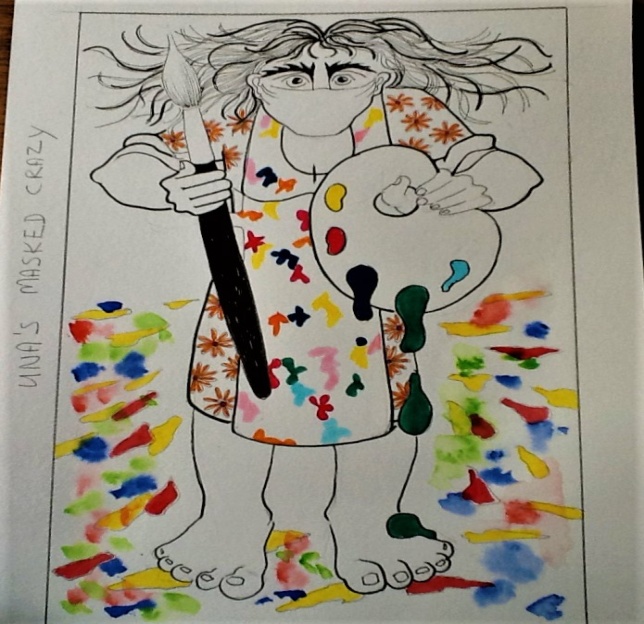 Image 3: Original Image (Image Source: Zoom Email invite)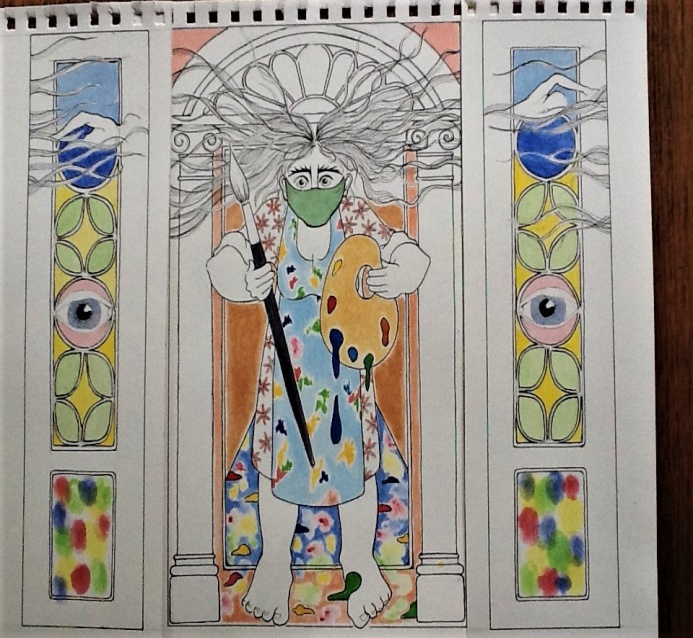 Image 4: Image with Georgian and other features added (Image Source: Zoom Email invite)
More Gallanteers took on different tasks at this time:
Bernie Lloyd
Designed the Gallanteers signature in English and Ogham
Sourced and priced tote bags with the front and back image of BANRÍON NA FÉINNE
Sourced the Gallanteers tee shirts shown at the top of this document.
Toni Noone
Wrote the Gallanteers Biography
Sarah O'Neill
Used her Irish language Skills suggesting suitable titles for the artwork. The title 'BANRÍON NA FÉINNE' meaning Queen of the warrior band was the most popular.
Marian Gilmartin
Agreed to be group photographer
Finally a colour scheme was agreed, a description of the artwork was prepared and agreed with the group and the BANRÍON NA FÉINNE entry was ready for submission. (Image 5)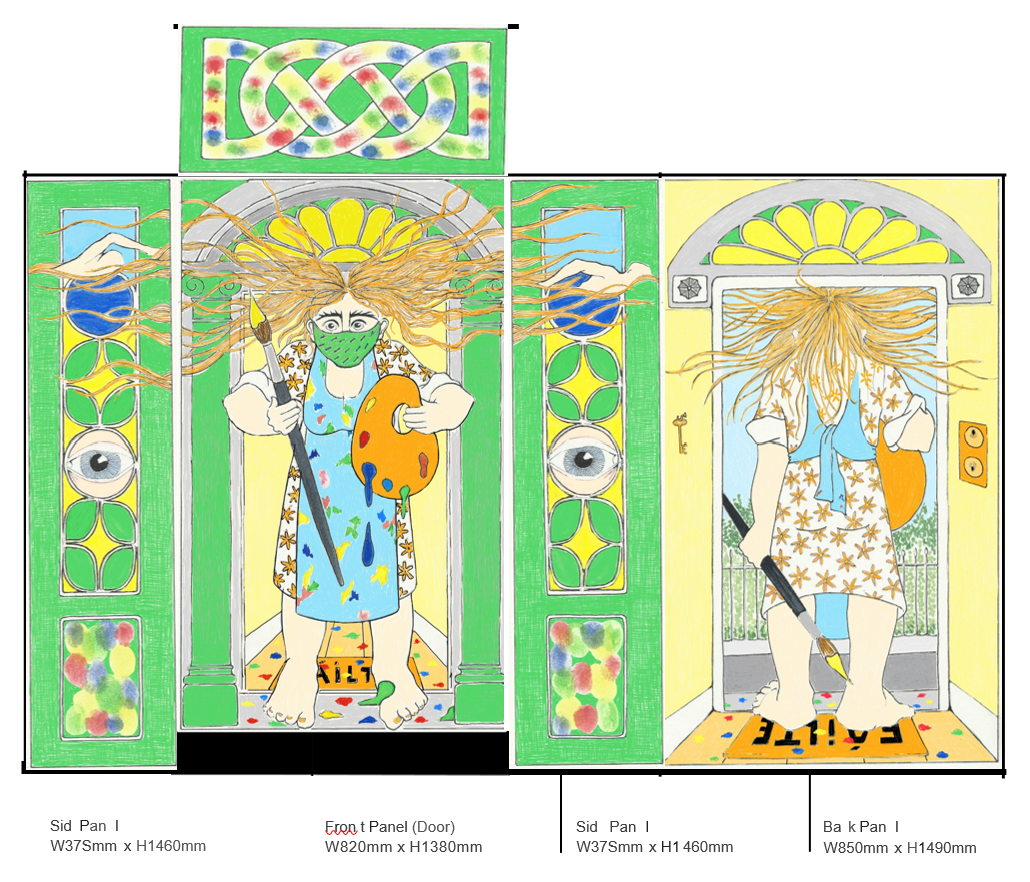 Image 5: Submission to Dublin Canvas – (Image Source: Zoom Email invite)
The announcement of the outcome of the submission was made via social media on 29th June 2021 and on Instagram (Image 6)
"AMAZING NEWS!! We were accepted by Dublin canvas for our Banríon na Féinne artwork AND for the Nassau Street box ".

Image 6: Announcement on Instagram. (Image source : Gallanteers Instagram)
(Image 7) Artists Biddy Scott and Deirdre Hannon with Gallanteers Project Manager Nicola Carroll of Artful Tours,  at the Kildare Street 'box' on Day 1 of painting, Wednesday 28th July 2021.
Dublin Canvas supplied a portable toolbox with the paints and traffic cones.
Painting began on 28th July. Rain interrupted work regularly. To assist Biddy and Deirdre many volunteers were happy to participate each day.
Steady hands were needed. Lots of standing, bending and kneeling were necessary to reach all parts of the artwork. Great craic was had by all over the work days. Old colleagues met up; there was laughter as they painted, friends and passersby stopped to chat and leave thumbprints. Dublin was vibrant and alive after a long lockdown. It was fun and memorable. The BANRÍON NA FÉINNE artwork was completed by 5pm on 3rd August 2021.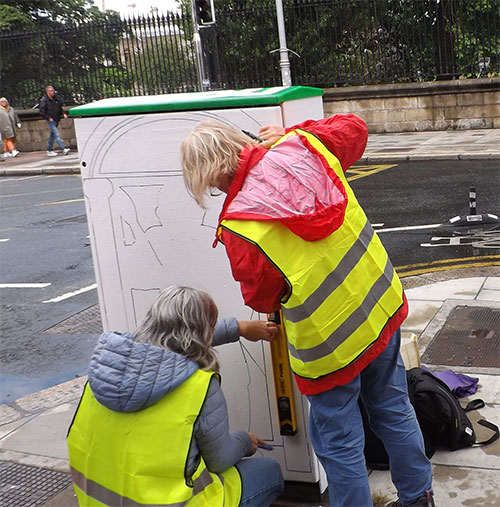 Image 8: The front of the image takes shape!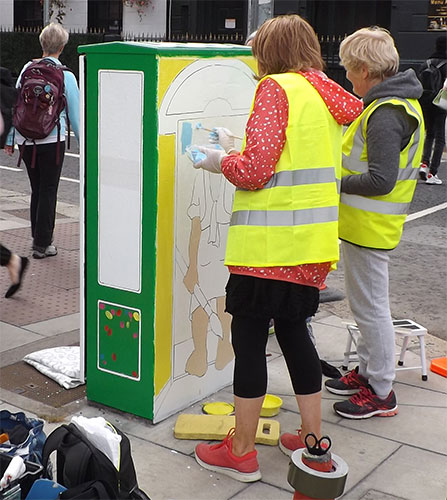 Image 9: Work on the back of the image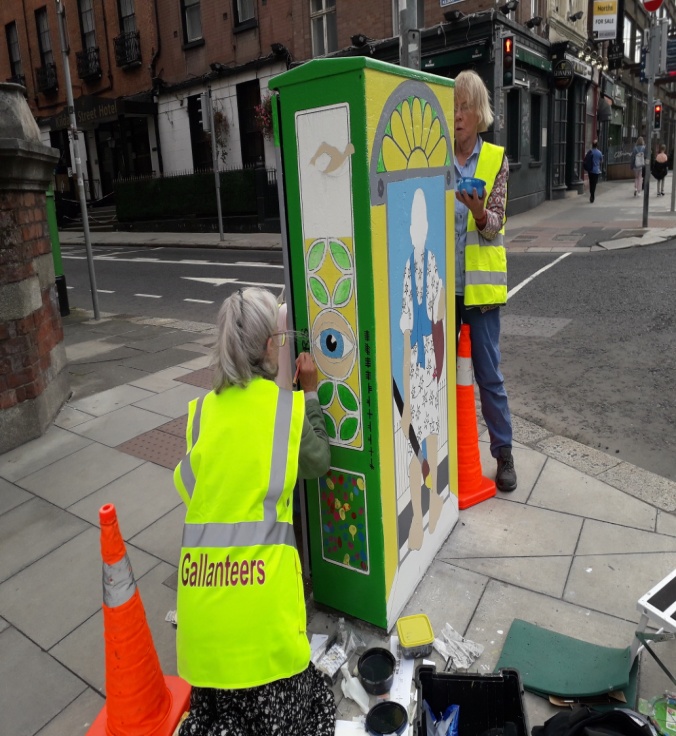 Image 10: Gallanteers signature is finalised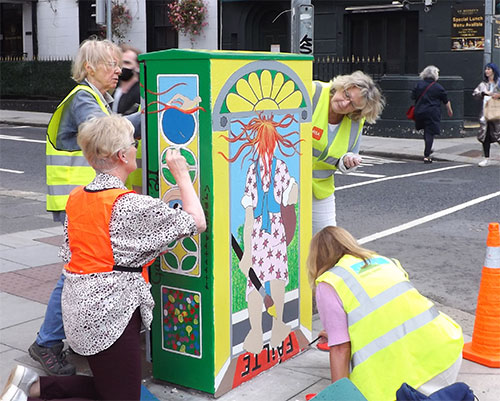 Image 11: Artwork is almost complete
Summary of the five painting days
Day 1 Wed, 28th July – Front of Box was stencilled. Painting later began after rain with the top of the box
Day 2 Thurs, 29th July – A good day for painting. Stencilling back of box was completed. There were many volunteers present. Braille version (supplied by NCBI National Council for the Blind) of the artwork description was added. (image 12)
Day 3 Fri, 30th July – No work because of rain. Word was sent to volunteers not to come in today.
Day 4 Mon, 2nd August – Work began at 2pm today on bank holiday Monday. There was a large number of volunteers in attendance to paint today. Gallanteers signature in the Irish and Ogham alphabet were painted on by Bernie. (Image 13)
Day 5 Tue, 3rd August – BANRÍON NA FÉINNE got her hair & nails, the Liffey swimmers got water and despite more rain the image was completed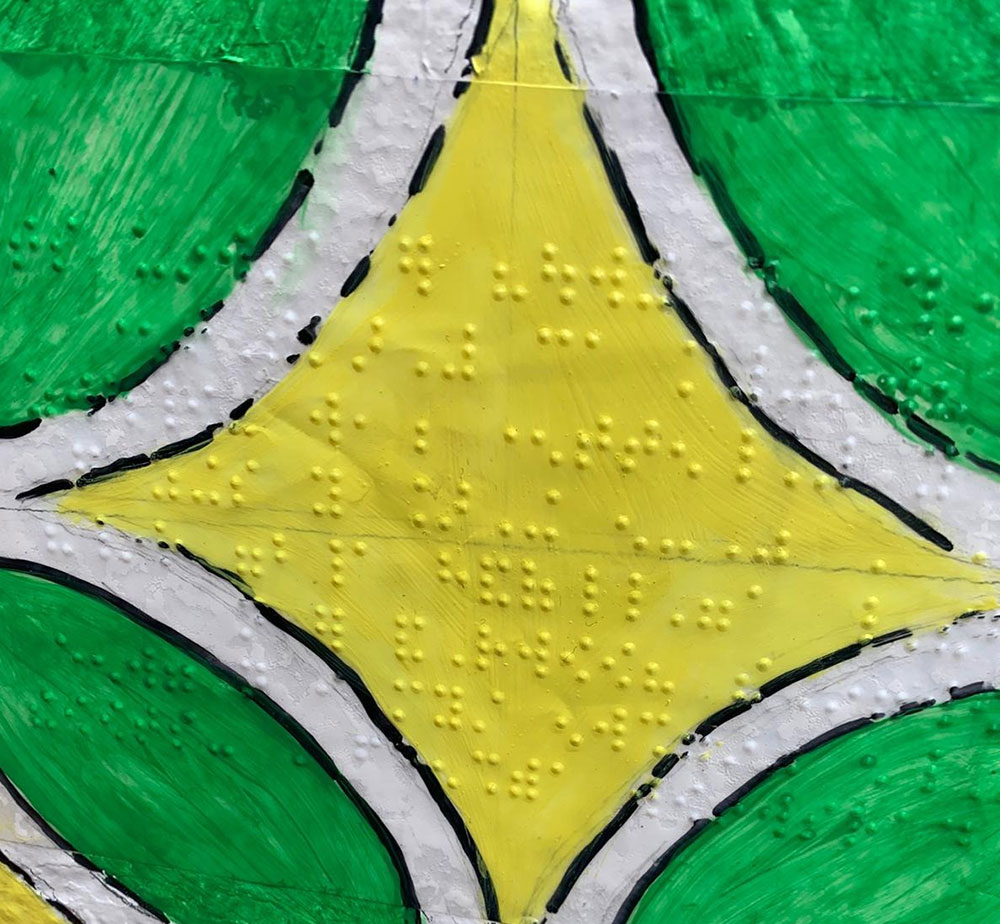 Image 12: Braille signage in place on the artwork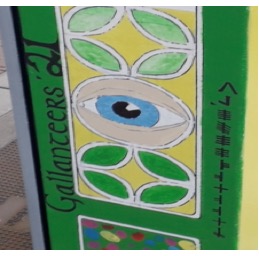 Image 13:  Gallanteers signature on the artwork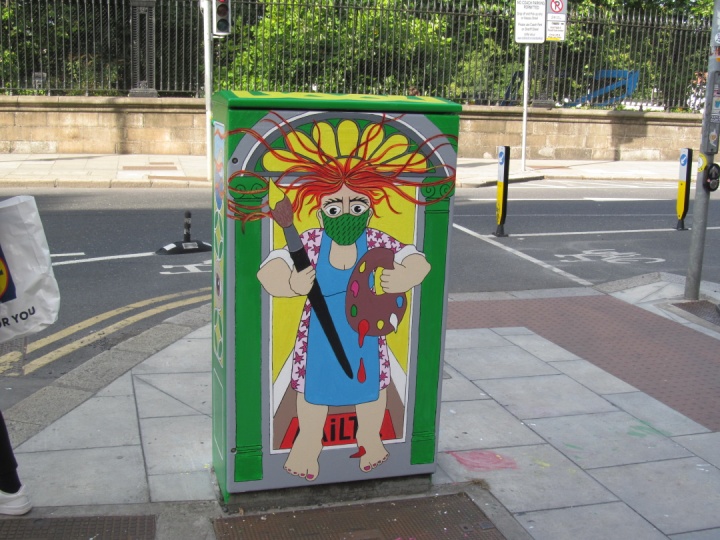 Image 14: Front of Completed Artwork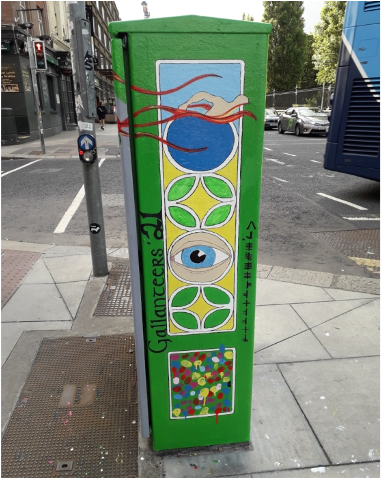 Image 15: Side panel containing, a liffey swimmer, group signature, Braille and volunteer thumbprints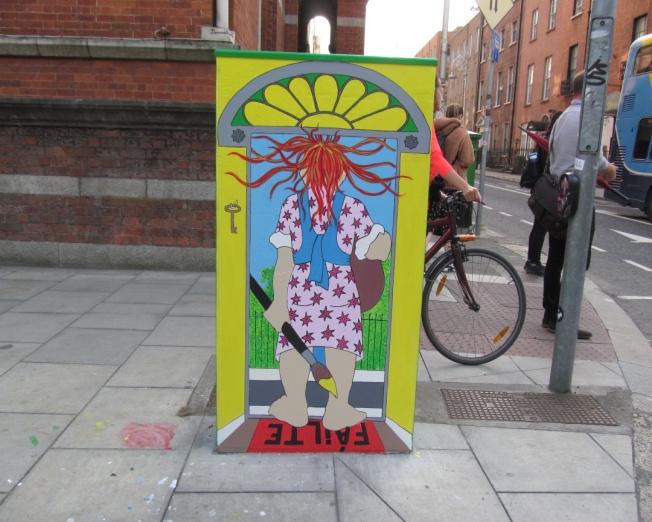 Image 16: Back of Completed Artwork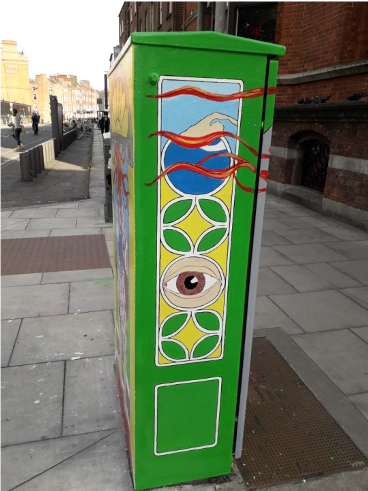 Image 17: Side panel, blank section to be completed by Dublin Canvas – see below.

Image 18: Image Source: Dublin Canvas Facebook Page
The finished artwork was featured on the Dublin Canvas Instagram and Face Book pages on 10th August. (Image 18)
Dublin Canvas will apply a label to the side panel of the finished artwork in due course. This will show the Gallanteers description of the Artwork. (Image 19) the Instagram address @gallanteers and the Dublin Canvas logo.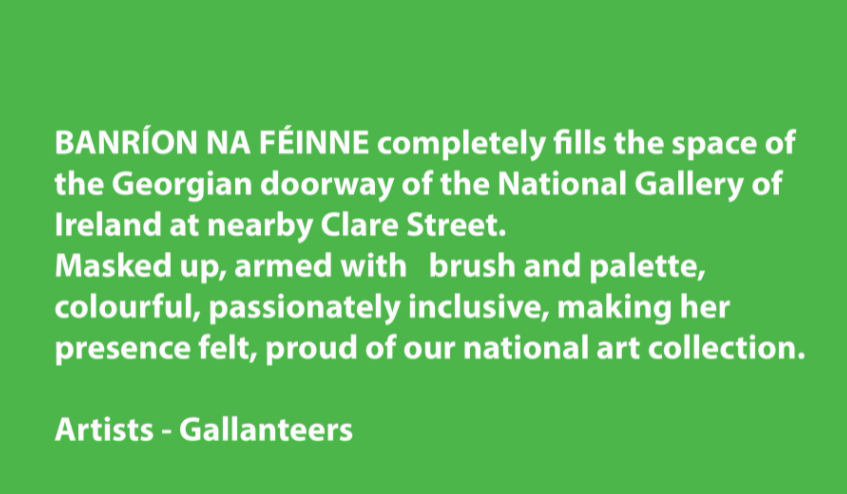 Image 19: (Image Source: Dublin Canvas FaceBook  page)
In Conclusion
This was was a a very enjoyable project and a huge success.   The finished artwork BANRÍON NA FÉINNE will bring much colour, beauty and enjoyment to young and old from this summer at the Kildare St/Leinster St South junction and hopefully be a lovely reminder to us Gallery volunteers each time we pass by it.
It just shows what can be achieved by a group working together!
One of the Gallanteers Ger Dempsey put it beautifully when she said-
"I think anyone who managed to get in & pick up a paint brush, or place a thumbprint, loved every minute of the experience. It was such a brilliant, fun, colourful thing to do after what's been a grey & stressful time for everyone"