Rosa Bonheur was born in Bordeaux France in 1822 and went to live in Paris at a young age.  She painted mainly animals in a realistic style.  Her attention to detail was outstanding. Her deep understanding and affinity to animals she put down to the fact that as a youngster struggling to read and write her mother came up with an ingenious way to teach her letters by associating each one with an animal by drawing it.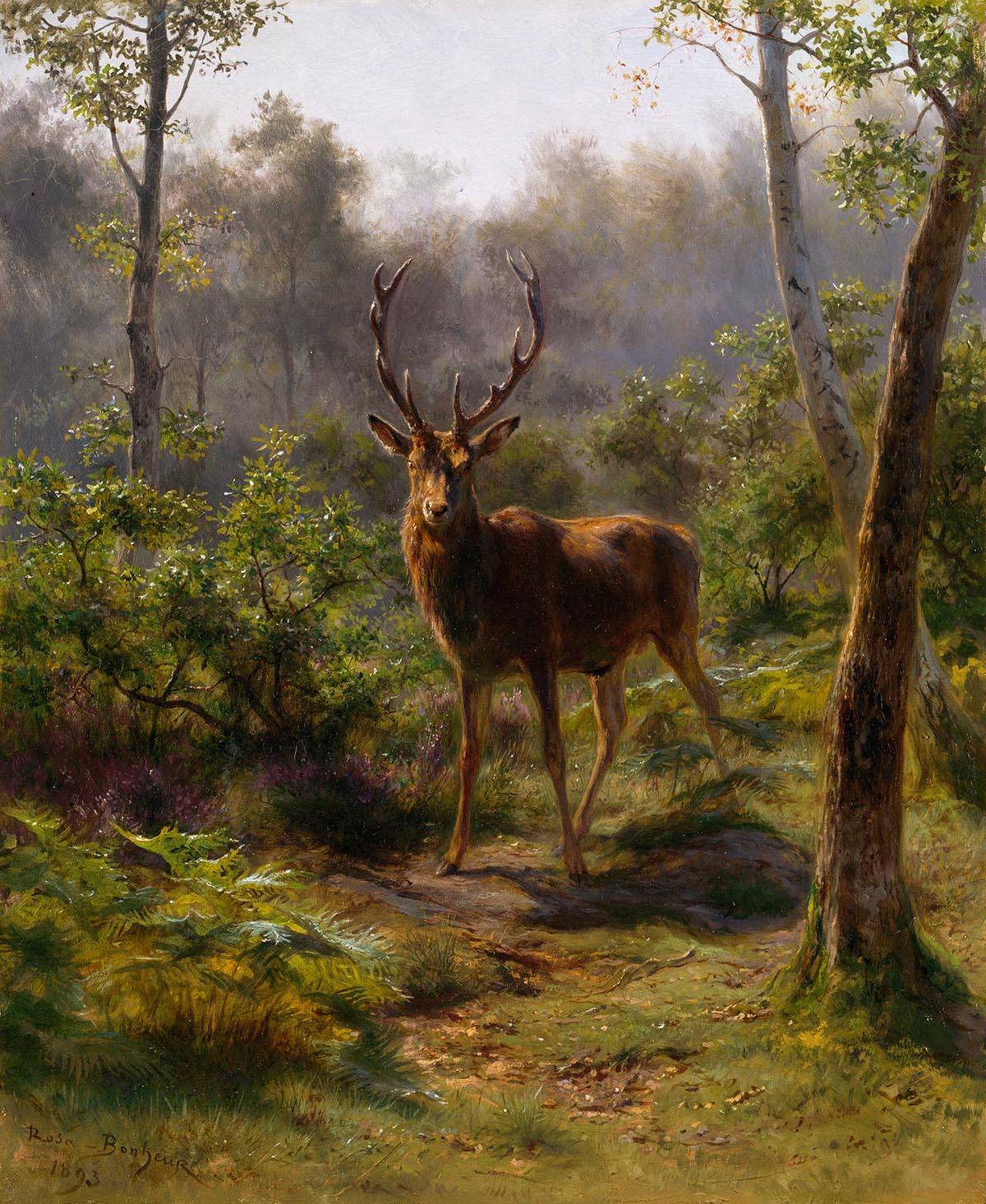 by Rosa Bonheur A Stag (1893)
We are lucky to have a fine example of her work at the National gallery of Ireland in A Stag (1893) gifted to us by Chester Beatty.  The Stag stands self-assured, fearlessness in the face of danger, a fully realised animal.  Indeed this painting could be viewed as Rosa's self-portrait.  She painted it at 70 years old and at that stage in her life has achieved so much success in her work, she was living in a chateau that she had bought with the proceeds of her own work and was living openly as a lesbian.  Rosa was exceptionally fortunate, as a woman in the mid-1800s, to be able to follow not only her own unconventional career but forge her own path in life. Making her own living made it possible for her to make her own very unconventional life choices.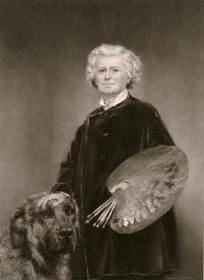 Portrait of Rosa (1895) by Joseph Pratt
You see, Rosa's father was an artist who subscribed to the Saint-Simonian philosophy, which adhered to Utopian socialist values and supported a vision of universal harmony that included total gender equality. He believed so resolutely in the education and equality of women that he became director of a free drawing school for girls that had been founded in Paris in 1803. Rosa and her sister were to become directors after his death. Rosa was a boisterous, tomboyish youngster who, when her mother sadly died in the cholera epidemic of 1832, was sent to boarding school and promptly expelled! She returned to Paris where her father recognised her great artistic talent and so her career in art began.
Rosa was perhaps even better known in England than in France during her lifetime She was represented by an art dealer who had her work reproduced in England. Queen Victoria asked to meet her and she travelled to England and Scotland –she adored the Scottish mist and made many sketches of animals when there. She painted en plein air – still unusual for its time. Rosa became very famous internationally and was able to secure herself an independent income and financial security through her work. By the age of 30 she had bought herself a chateau where she kept her precious menagerie of animals – including lions which were the subject of her paintings.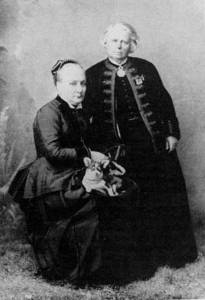 Photograph of Rosa Bonheur and Nathalie Micas
She constantly challenged the status quo, securing herself a 'permit' to wear trousers for 'health purposes' on the grounds that as she painted animals it would be dangerous to wear a skirt in the traditionally male environments where she worked such as at horse fairs. This permit had to be renewed once every 6 months. She lived with her friend Nathalie Micas for 40 years until Nathalie's death. Later she lived openly as a lesbian with the American artist Anna Klumpe, who she referred to as her 'wife'. She wore her hair short, went hunting and smoked a pipe. All almost unheard of for a woman. She famously said 'as far as males go I only like the bulls I paint'.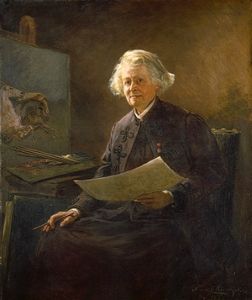 Portrait of Rosa Bonheur (1898) by Anna Klumpe
Although her fame brought her financial security, perhaps all the unwanted attention and judgement of her lifestyle, took its toll and she decided to live in the quiet village of By near Fontainebleau where she lived happily for the rest of her life with Anna, surrounded by her animals. On Rosa's death in 1899 Anna Klumpe was named the heir to her estate, despite opposition from both Rosa and Anna's families. Twenty- five years later Anna opened a museum to Rosa and an art school for women in By.